The explosion of technologies like robotics are changing the world around us. They're transforming industries across the globe but maybe none more so than automobile manufacturing and its pursuit of autonomous driving.
Aurora Innovation, a Pittsburgh-headquartered leader in autonomous technologies, faced a core challenge in its exponentially growing market. It needed more service engineer technicians (SET), skilled doers who maintain and customize robotic or autonomous systems. That's when Aurora reached out to Pittsburgh Technical College (PTC)—a Pipitone client—to help forge the next generation of skilled SETs in the region.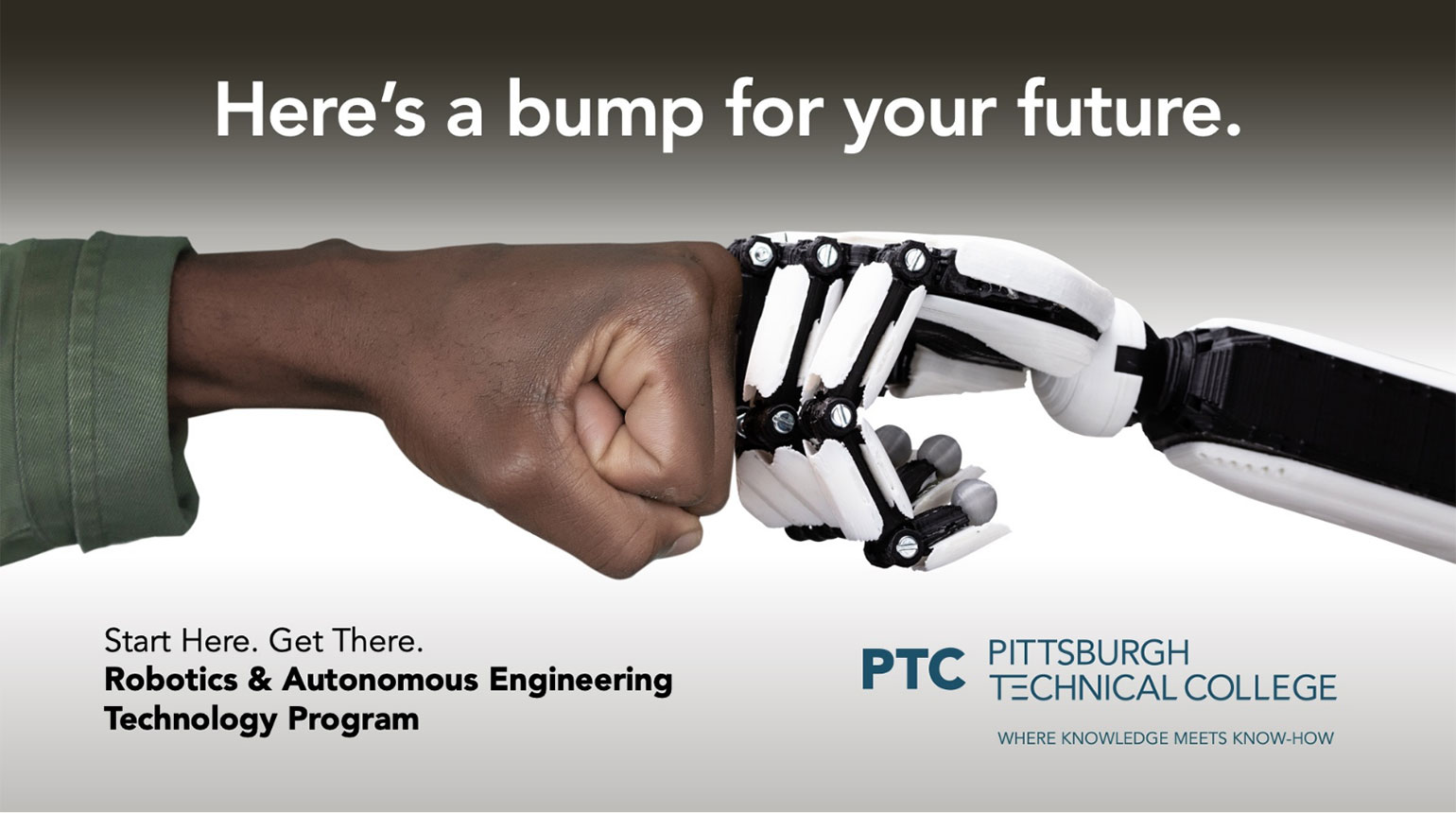 Campaign Concept
With just two months to start students in the next academic term, PTC challenged Pipitone to quickly deliver strategic thinking and powerful creative to raise awareness of its newly created Robotics and Autonomous Engineering Technology program.
Pipitone delivered with an inventive creative strategy deployed through a savvy public relations campaign, precision-targeted digital ads and eye-catching outdoor billboards.
Expertise
Media Relations
Creative Concepting
Content Development
Design
Digital Advertising

Campaign Billboard

Campaign Animated GIF
From television segments and feature articles to digital ads and billboards, word of PTC's new program spread quickly. Specifically, marketing efforts led to 131 inquiries and 13 applications (from August to September 2022) from prospective students. In fact, in only a matter of hours following a feature story that ran on WTAE-TV, the college received 6 inquiries.
applications in just 6 weeks
feature story in the Pittsburgh Post-Gazette
tv news feature story on WTAE-TV Pittsburgh
inquiries in just hours after running
impressions from earned media placements
impressions from advertising campaign
website visits over a two-month period
All in just 2 months.