Kingspan cares deeply about the health of our planet. As the global leader in high-performance insulated metal panels, Kingspan is working toward a net zero emissions future, with company-wide sustainability goals for 2030. This environmental commitment was a large part of Kingspan's goal to leave a lasting impression at the 2022 American Institute of Architects (AIA) trade show, the first in-person AIA show since 2019.
Kingspan's desire to have a sizable presence at the AIA show was taken literally, as a 12-foot tall, digitally interactive booth was designed to help draw in visitors. Using 3D renderings to develop the interface, a touchless display was designed to allow guests to review a library of Kingspan panel profiles. In addition, a video that ran simultaneously on five monitors stacked one on top of the other on one of the primary booth pillars was created to explain how Kingspan is helping reduce embodied carbon and promote sustainability in the construction market.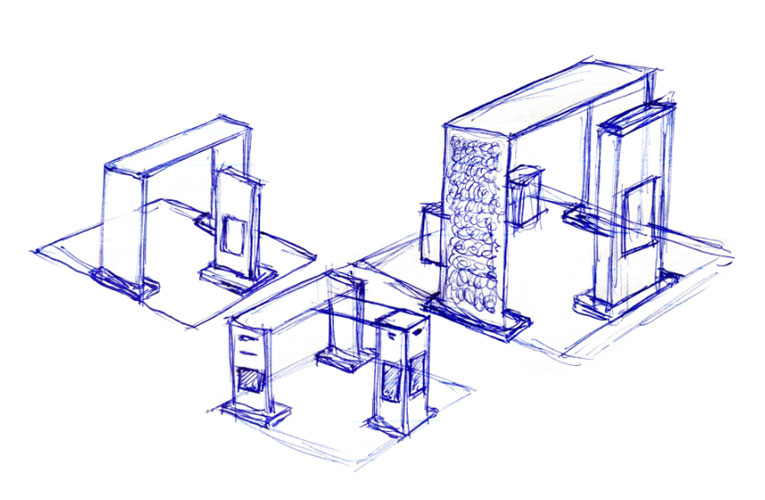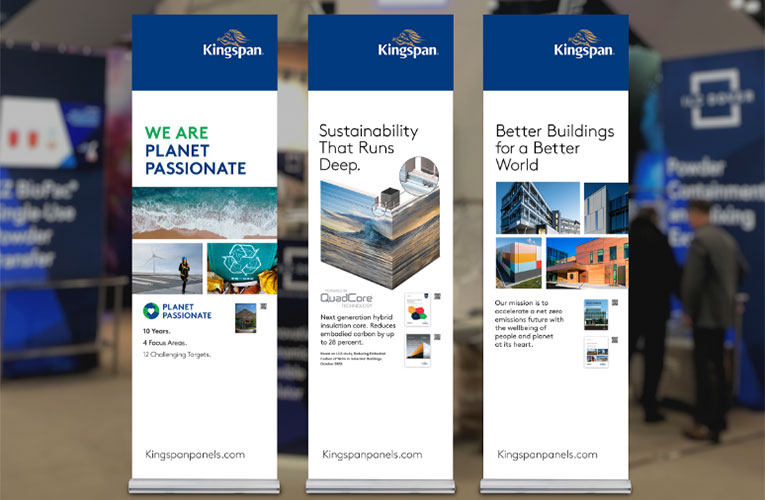 Kingspan's innovative interactive booth was a huge success, catching the attention of hundreds of architects and designers throughout the AIA show. Following the show, Kingspan re-purposed the interactive display to showcase its insulated metal panels at two of its plant locations.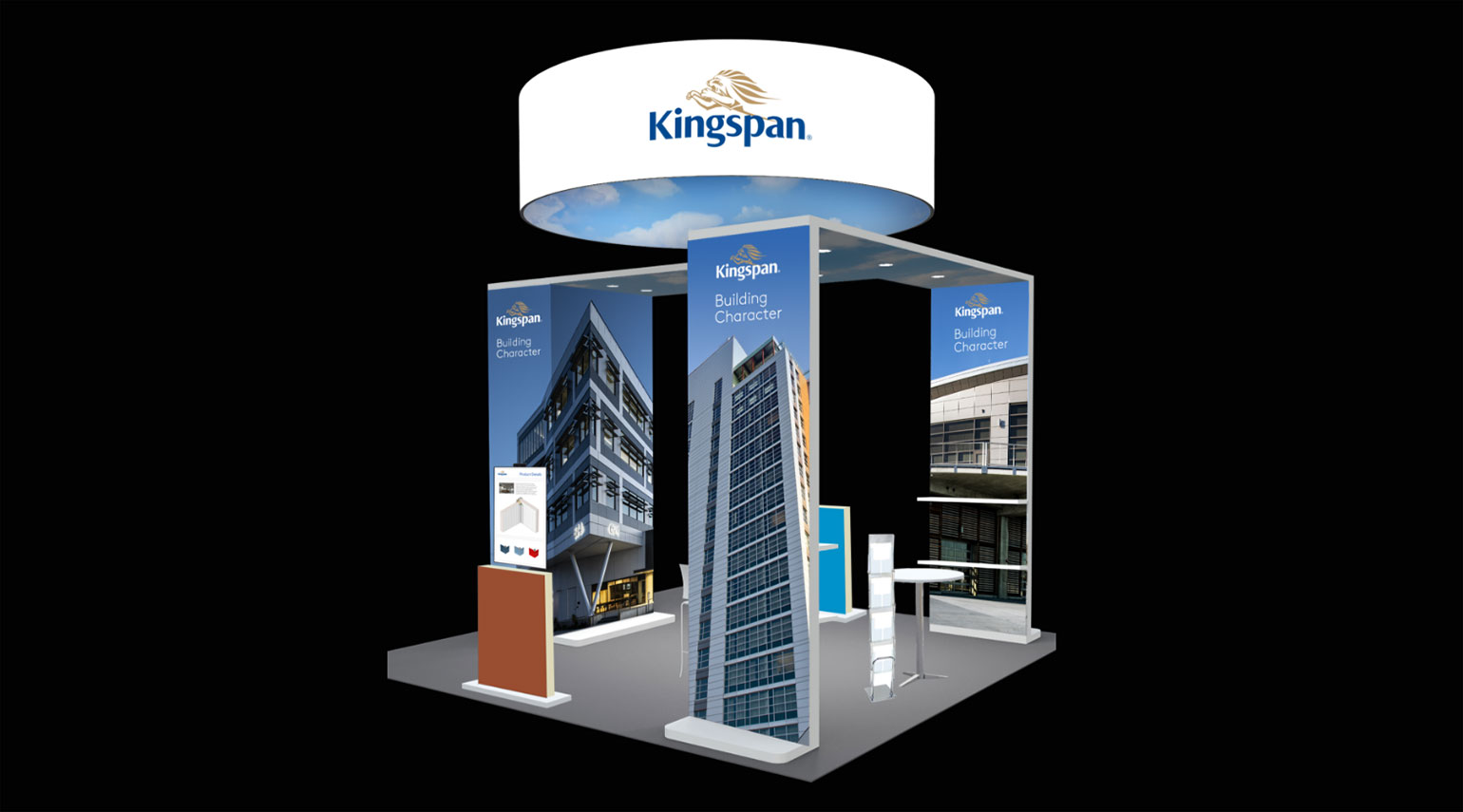 AIA Booth