Vitro Architectural Glass partnered with Pipitone to relaunch its signature Starphire Ultra-Clear® low-iron glass for interior applications. Pipitone developed an integrated marketing campaign to increase awareness of Starphire® glass and its industry-leading clarity to ultimately encourage specifications for interior projects.
Pipitone developed an integrated marketing campaign that included an all-new website; press releases and media outreach; nurturing emails for architects and interior designers; collateral for sample kits and fabricator partners; and print, digital and social media advertising in leading trade publications.
Expertise
Marketing strategy
Creative concepting
Content development
Web design
Graphic design
Print advertising
Digital advertising
Public relations
Social media
Email marketing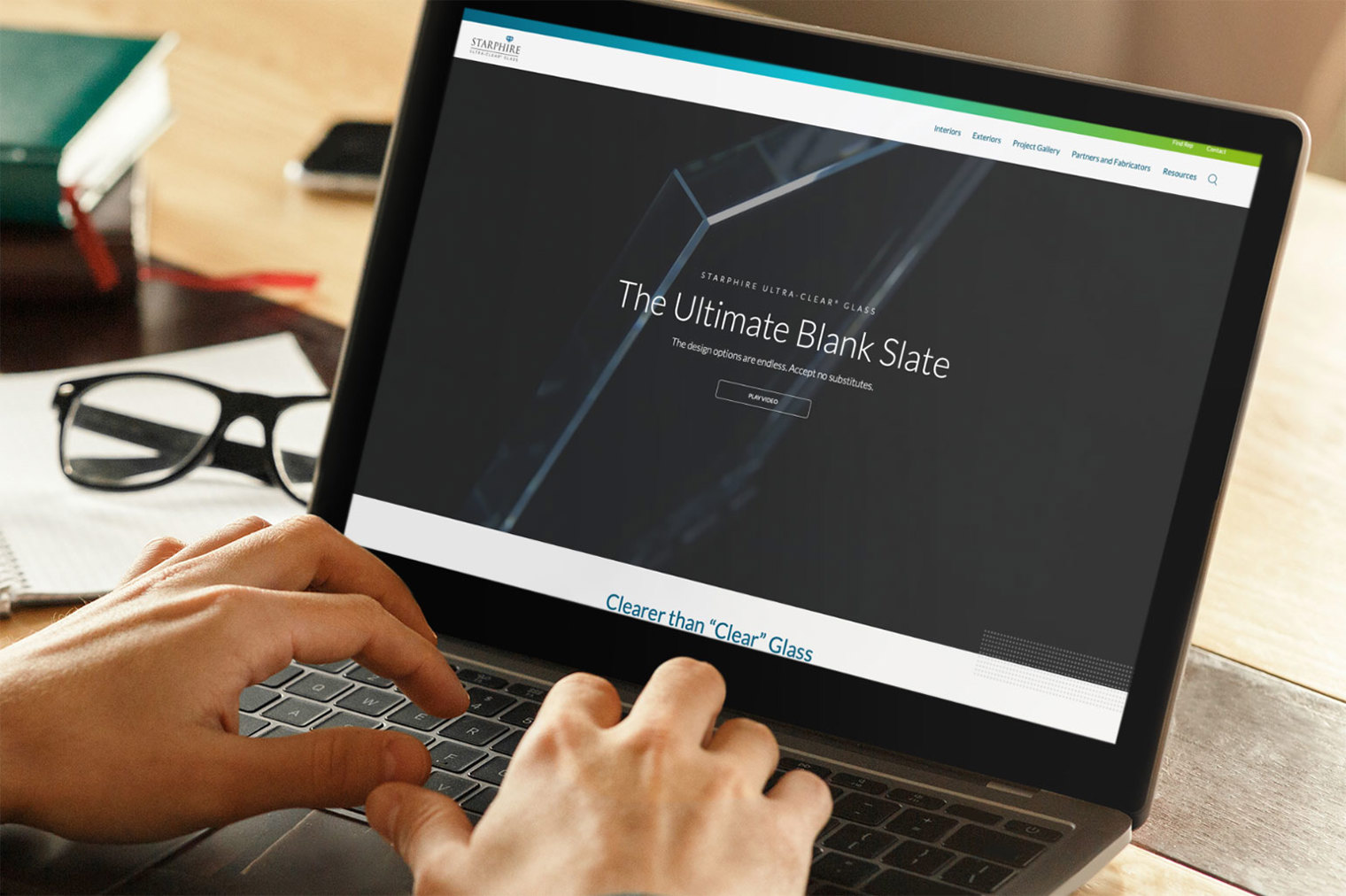 Website
With its sparkling clarity, Starphire Ultra-Clear® glass provides a blank canvas for exceptional design and has become a popular choice for luxurious interior applications such as doors and partitions, shower and bath enclosures, kitchen backsplashes and more.
Pipitone published advertising for the Starphire® glass interiors campaign in leading architectural and interior design publications and digital channels, which produced the following results:
impressions generated from web banners
thanks to strong visual elements that captured users' interest
total impressions generated from sponsored social media posts
impressions generated from native article placements
additional impressions generated from e‑newsletter placements
In 10 months, the campaign generated requests for
Starphire® glass sample kits
12" x 12" Starphire® glass samples
4" x 6" Starphire® glass samples