Whether in big cities or small towns, Bridgeway Capital believes small business owners deprived of opportunity deserve access to capital and resources. As a member of the PA Community Development Financial Institution (CDFI) Network, Bridgeway offers impact-driven lending and programmatic support to help underserved entrepreneurs grow their businesses and revitalize their communities.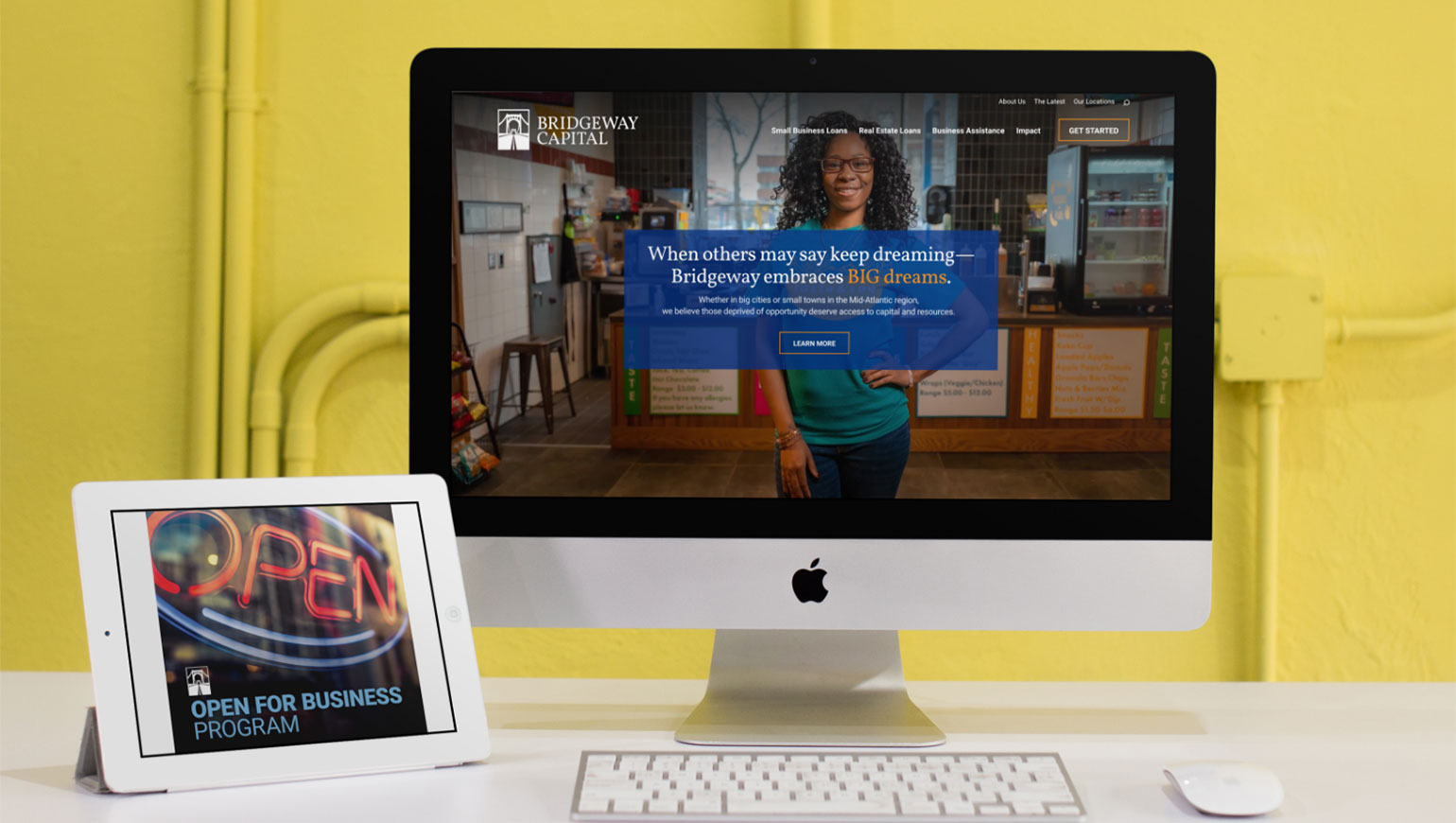 Website
Bridgeway's branding was shifted from a corporate bank feel to a more approachable local resource that helps dreams become reality. A targeted grassroots marketing campaign, including large-impact billboard and transit ads, helped put the face of the local Bridgeway team behind the company name, further establishing Bridgeway as a trusted local partner.
Expertise
Full communications audit
Email marketing
Digital & print advertising
Social media
Public relations
Collateral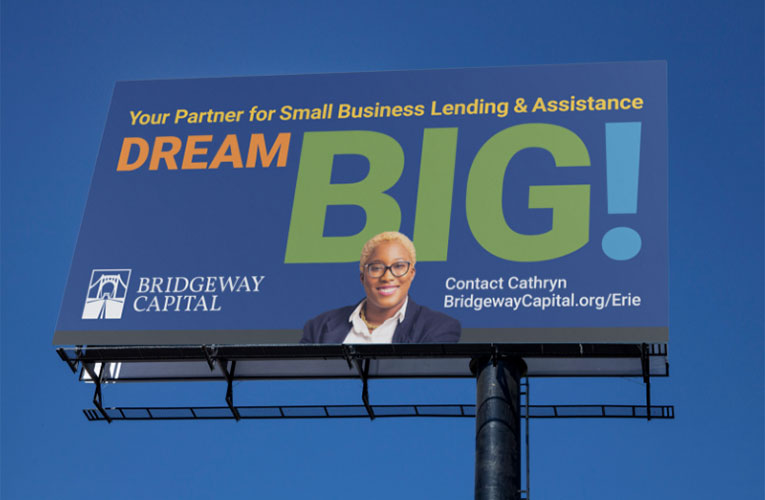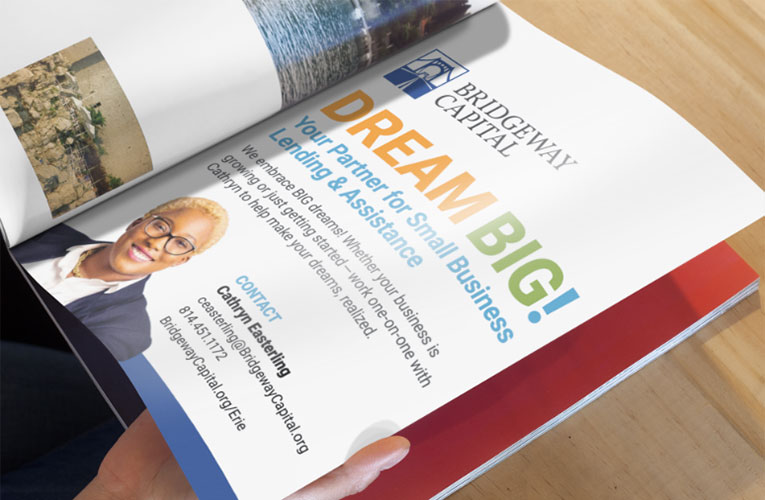 The campaign generated strong results for Bridgeway and the entrepreneurs and communities it serves, leading to increased calls and visits to Bridgeway's website. In addition, the campaign reignited referrals from three major banks.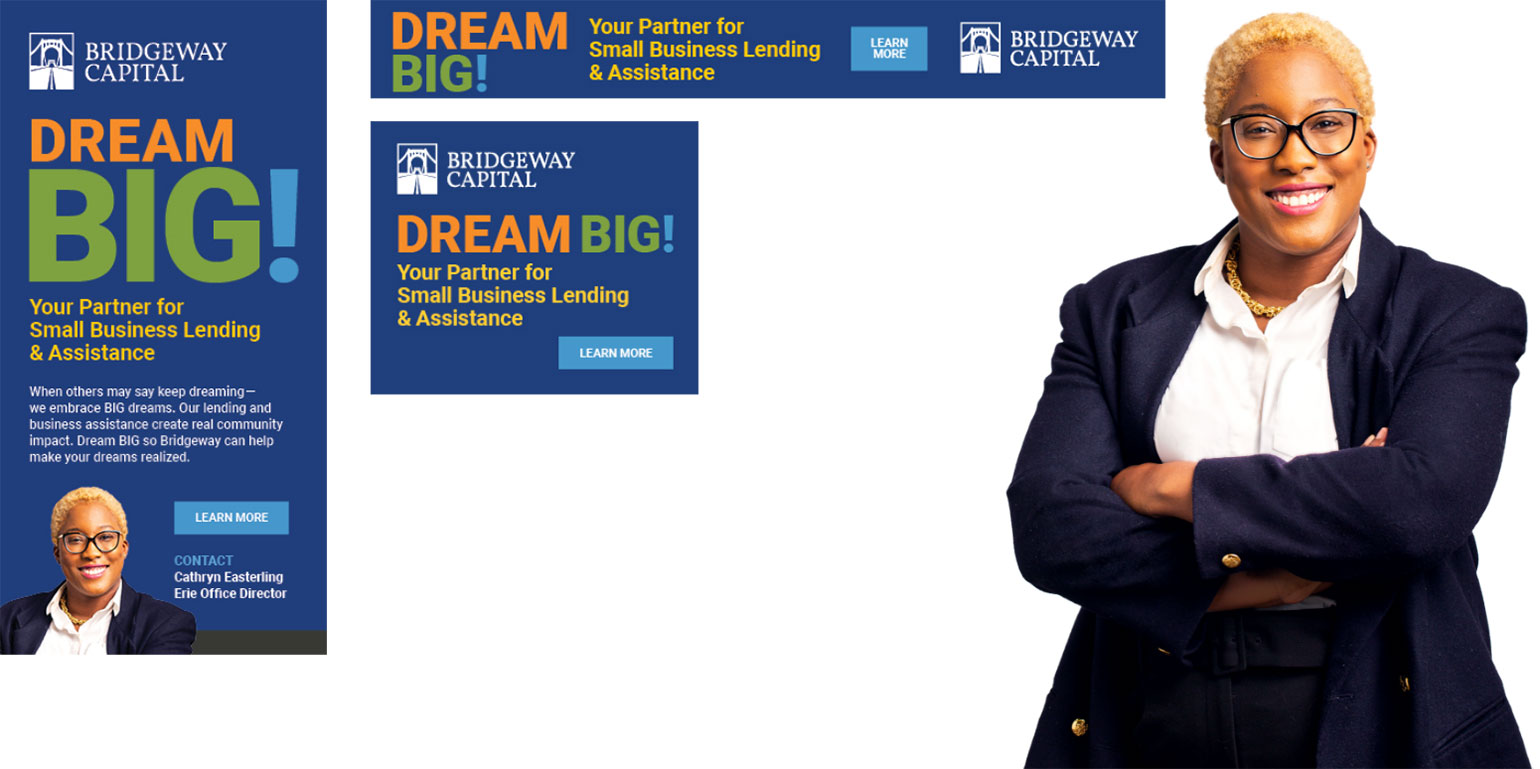 Digital Ads