Mission Critical Partners (MCP) is committed to providing solutions to help protect the communities where we live, work and play by enhancing public safety outcomes. As a result, MCP provides its clients with a holistic approach to enhance and evolve their critical communications systems and operations.
Through organic and inorganic growth, MCP's depth and breadth of offerings increased and MCP needed a way to better structure their multitude of services and solutions to allow more concise communications and higher level understanding of MCP's offerings across the entire ecosystem. MCP settled on three main service areas: Cybersecurity, IT and Managed Services, Data Integration Services, and Consulting.
Pipitone then helped to develop the MCP "Halo Effect", a new naming convention to encapsulate MCP's comprehensive set of integrated products and services all under one roof.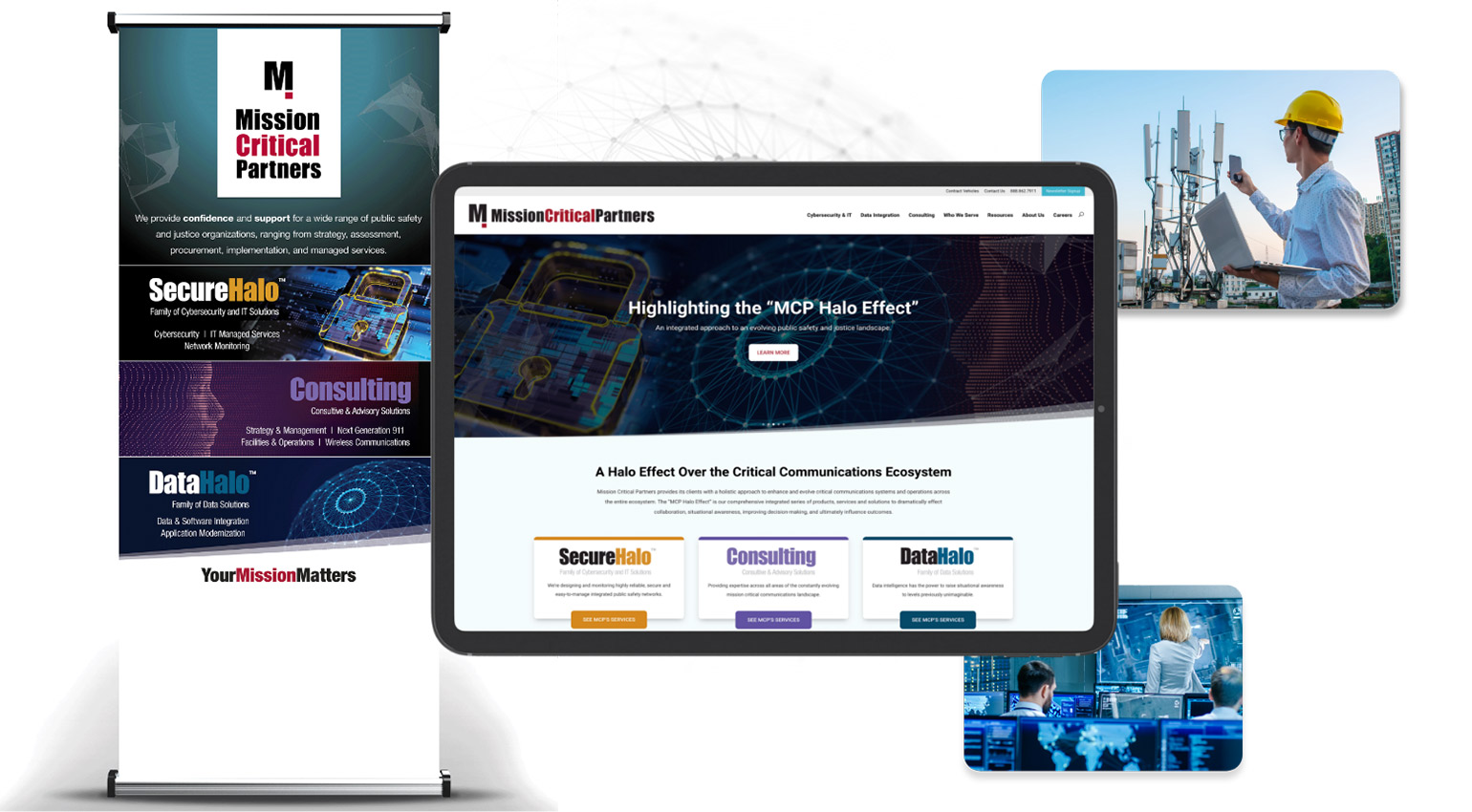 Pipitone worked to position this message across a wide range of MCP platforms—from web and digital resources to print materials and collateral. Web design and adaptations were implemented to incorporate the change, while Pipitone developed a comprehensive product literature system and materials to support MCP's tradeshow presence.
Expertise
Marketing strategy
Creative concepting
Copywriting
Print design
Web design
Digital design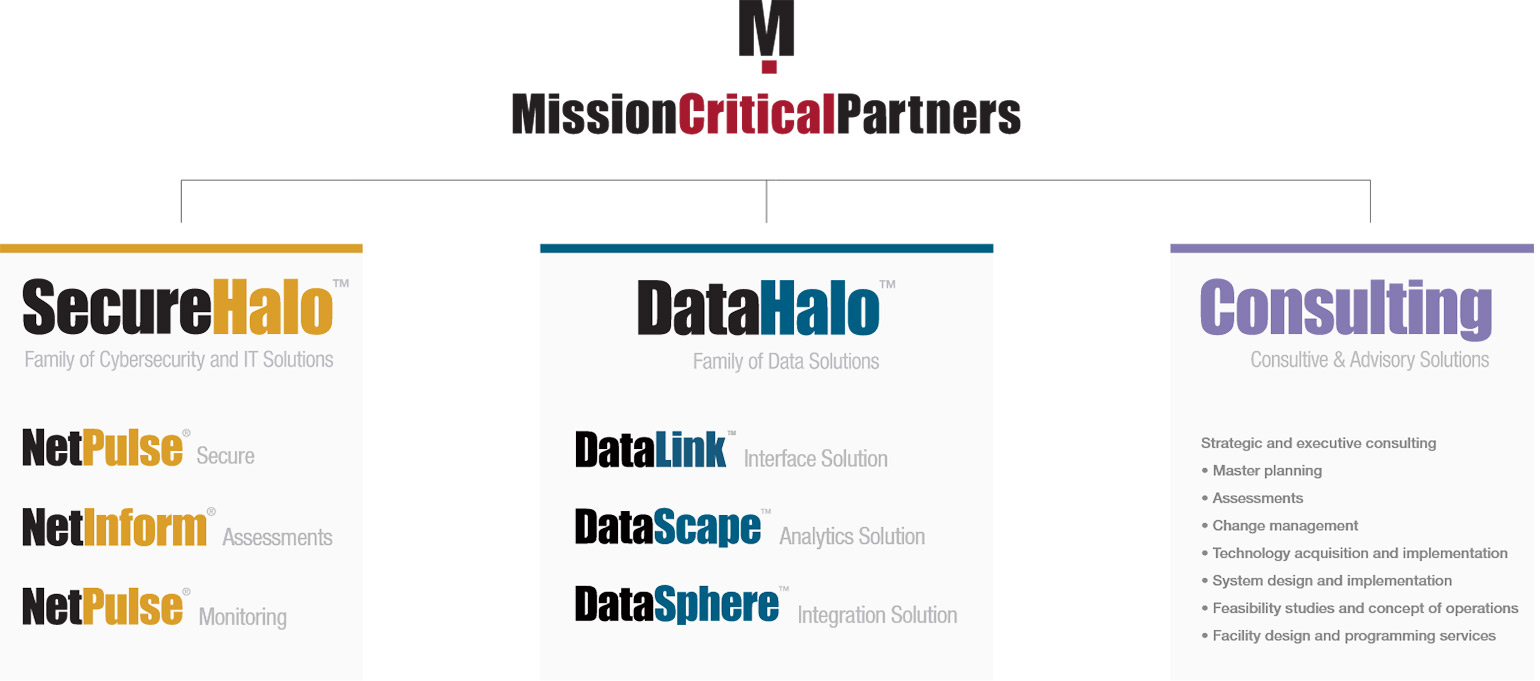 Marketing Strategy
The "MCP Halo Effect" has now effectively overhauled the way MCP characterizes its service offerings. The branding strategy has helped to define the organization's holistic strategy by connecting its various and complex products and services and cleanly showcasing how they fit under the critical communications ecosystem.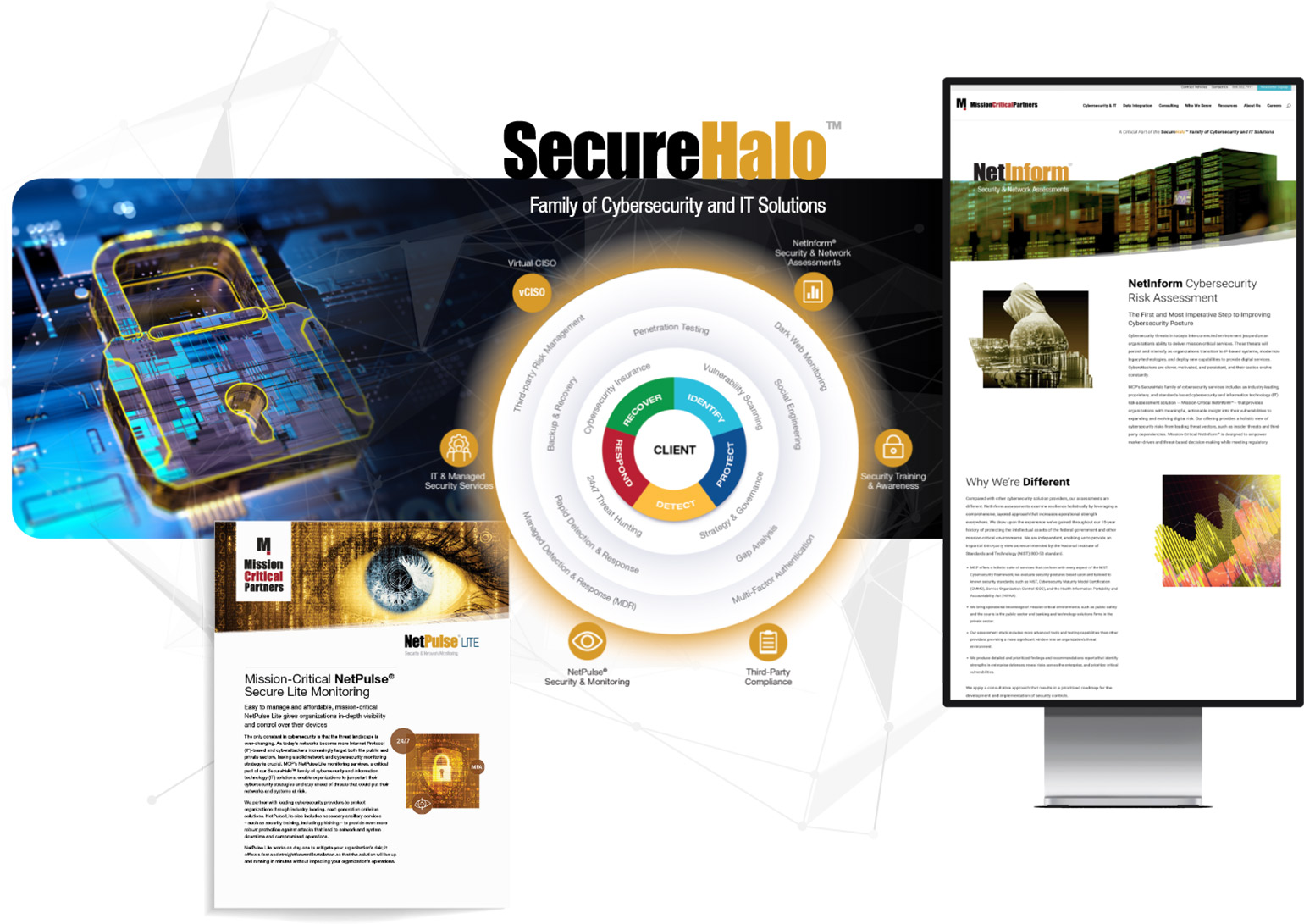 Digital Design & Web Design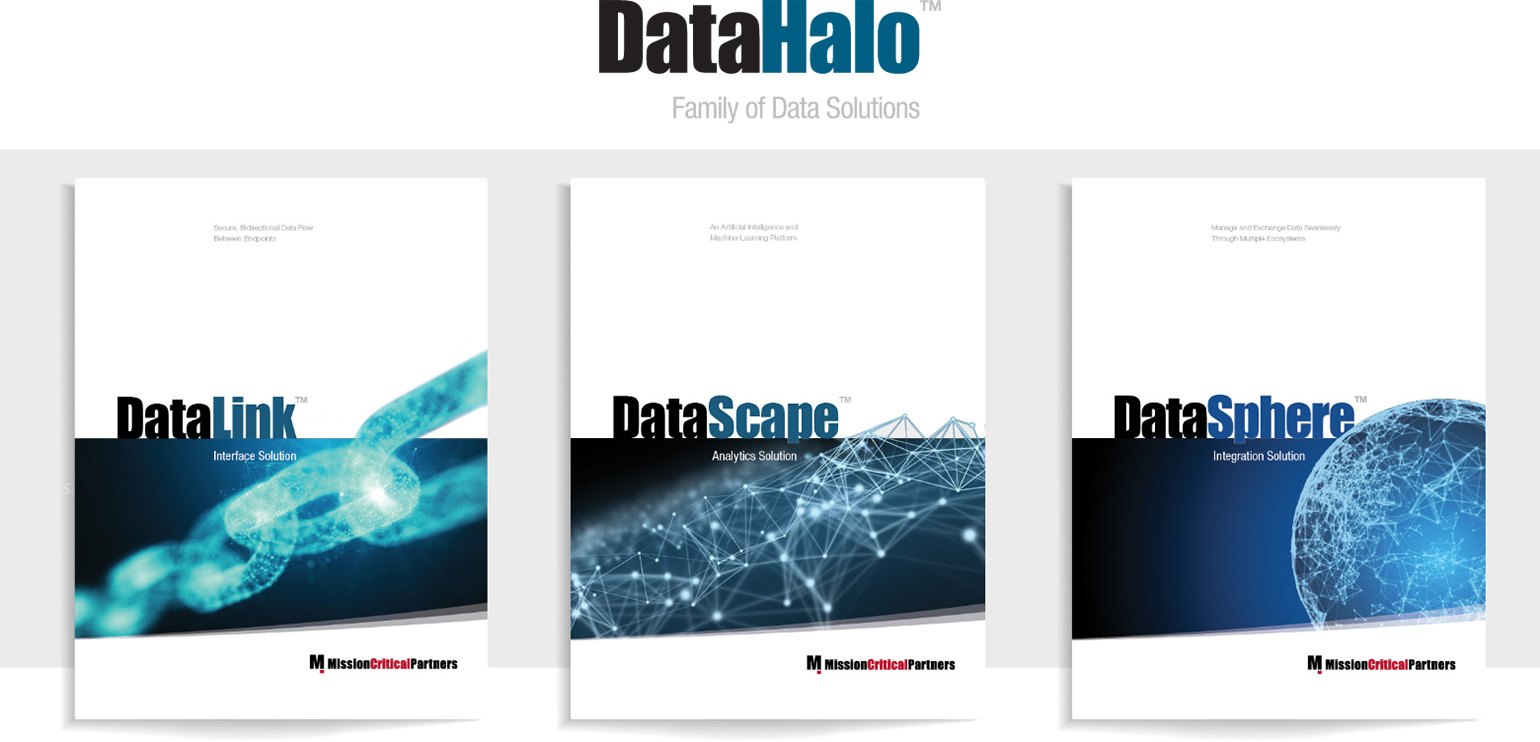 Print Design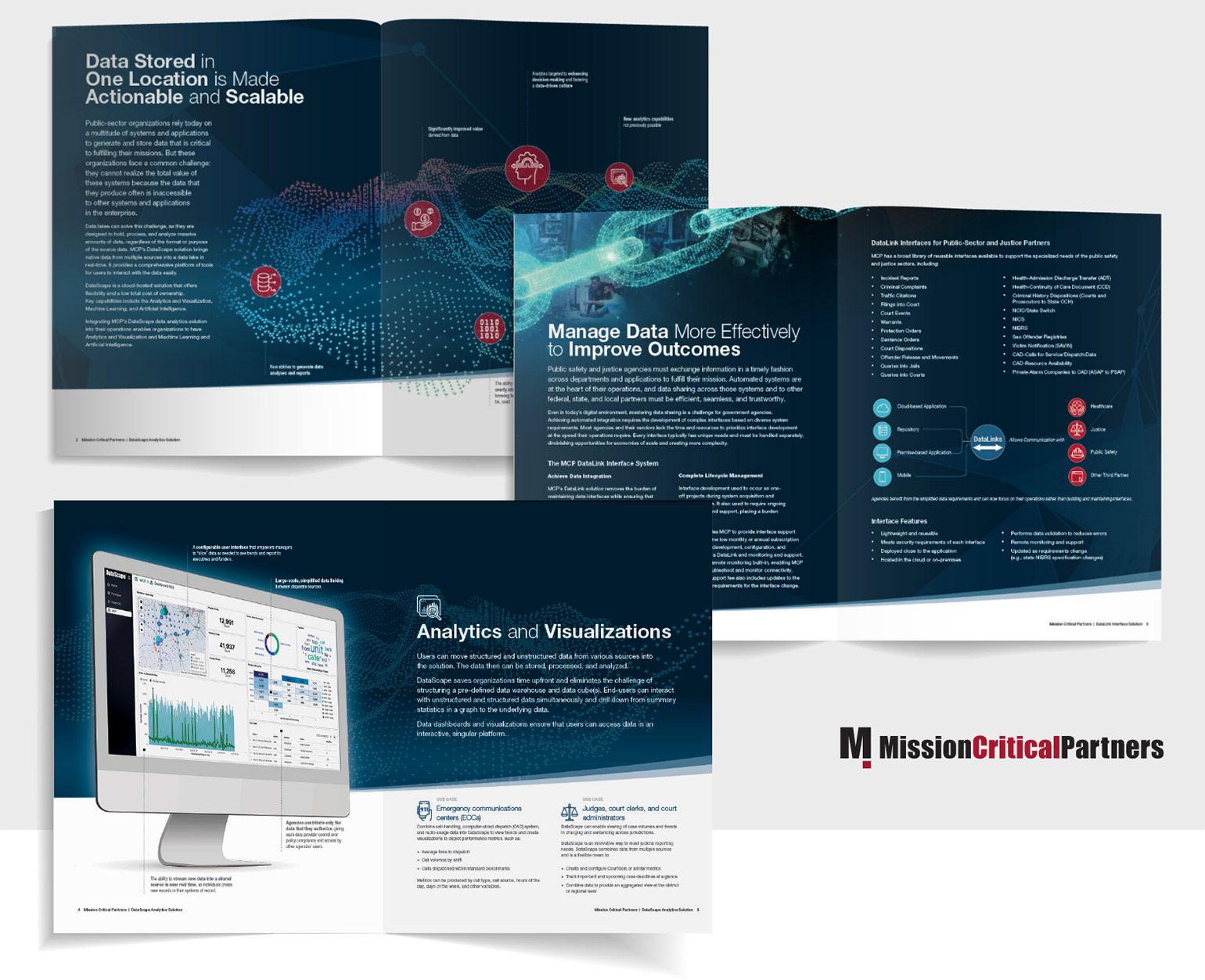 Print Design