The Energy Association of Pennsylvania (EAP) statewide program, LIURP (Low Income Usage Reduction Program), had a messaging problem: 18 utility providers were each promoting it differently. As a result, few consumers knew about LIURP or the benefits it provides. The EAP's goal was to promote LIURP consistently among the utilities by creating a toolkit that allowed for flexibility while also producing a cohesive campaign.
The EAP's member utilities joined together to launch "Be Energy Wise," a statewide effort that highlighted energy-saving programs offered to eligible homeowners and renters, including energy audits by trained educators, weatherization, key appliance assistance and other measures. "Be Energy Wise" could be overlayed to existing program names or campaigns as a callout bug/sticker or used as a standalone campaign.
Expertise
Online toolkit
Customer-facing landing page
Branding
Email marketing
TV & radio ads
Digital & print ads
Social media
Public relations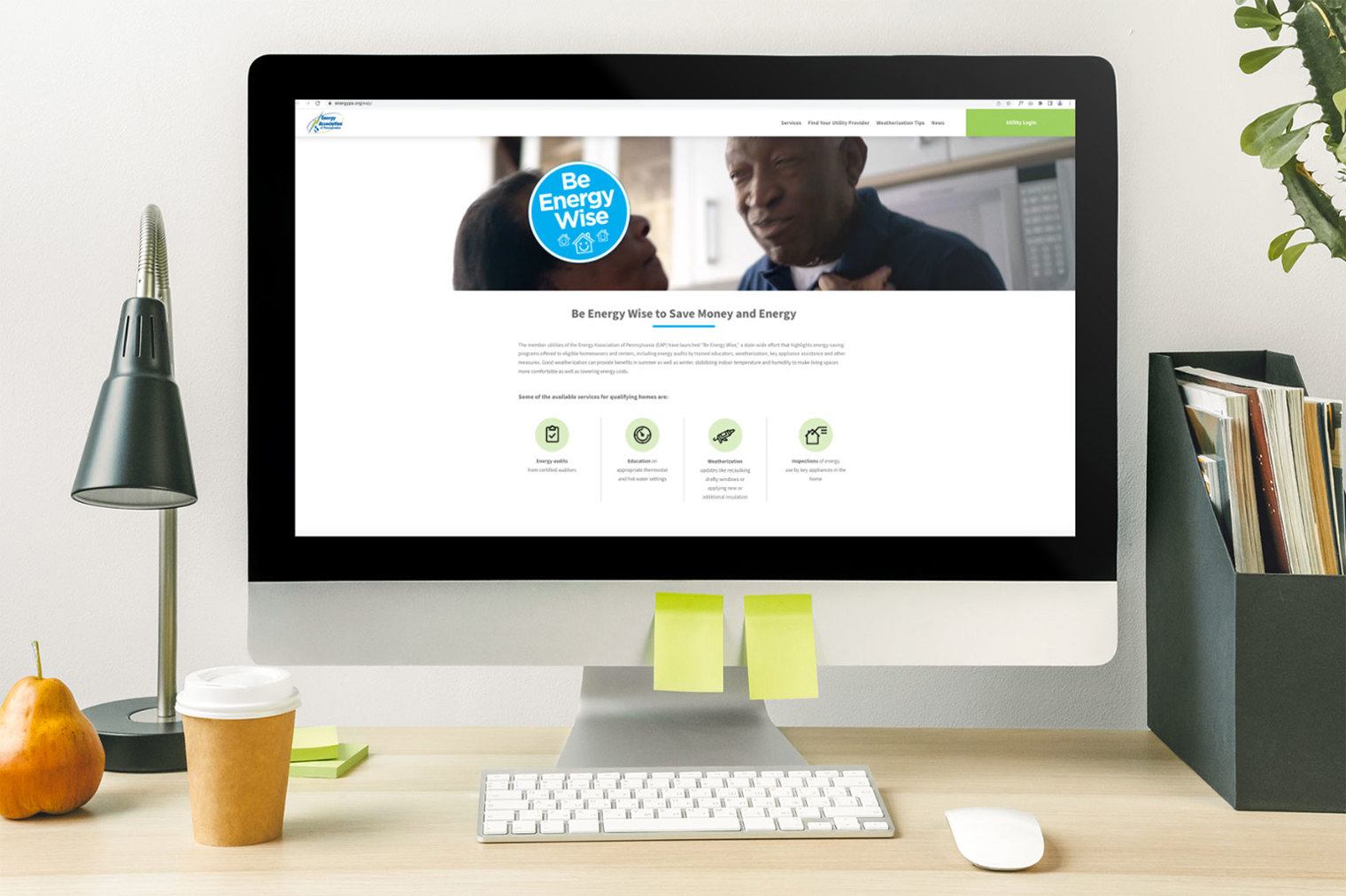 Website
Between rising energy costs and climate change, generating awareness of existing energy programs for underserved audiences is critical. What was previously a fragmented approach transformed into one mantra and a singular visual look for 18 utility providers across the state.