The month of May signals the start of Eat'n Park restaurants' summer menu, featuring a variety of fresh strawberry favorites. Among those is one of the Burgh's go-to desserts: strawberry pie. And in 2022, Eat'n Park found a unique way to leverage its iconic menu item. "Strawberry Pie Forever Dessert Sour," was a limited-edition, strawberry pie flavored beer developed in collaboration with Pittsburgh's own Grist House Craft Brewery.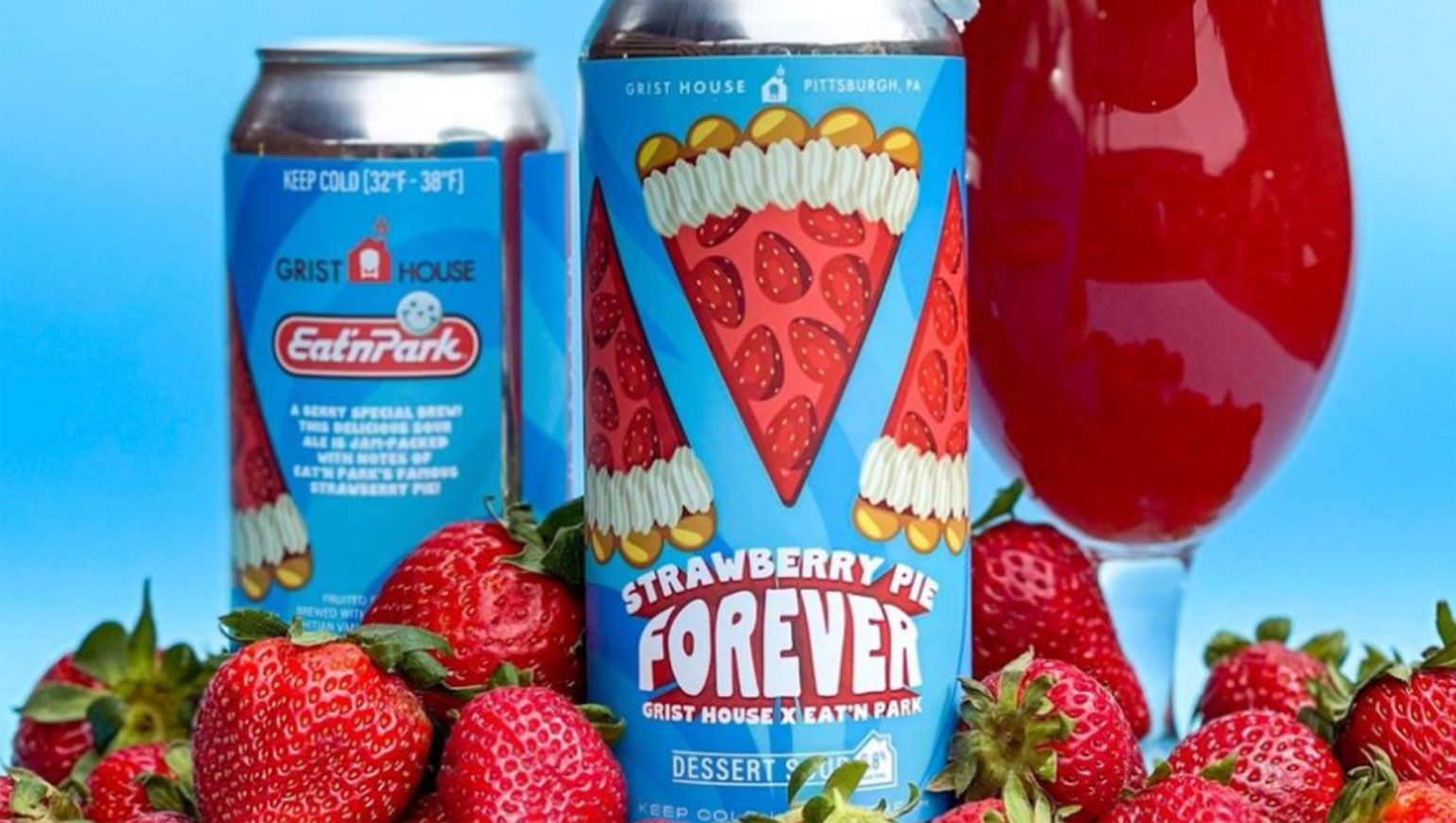 The launch of "Strawberry Pie Forever" was sure to be sweet, but first, Eat'n Park needed to ensure that media members got the first sips. Media kits – including facts about the collaboration, an Eat'n Park-branded sample beer glass and a four-pack of the co-branded cans – were assembled and personally delivered to Pittsburgh food and beverage editors, news stations, influencers and beer aficionados.
Expertise
Influencer relations
Media relations
Media kit development
Creative concepting
Event management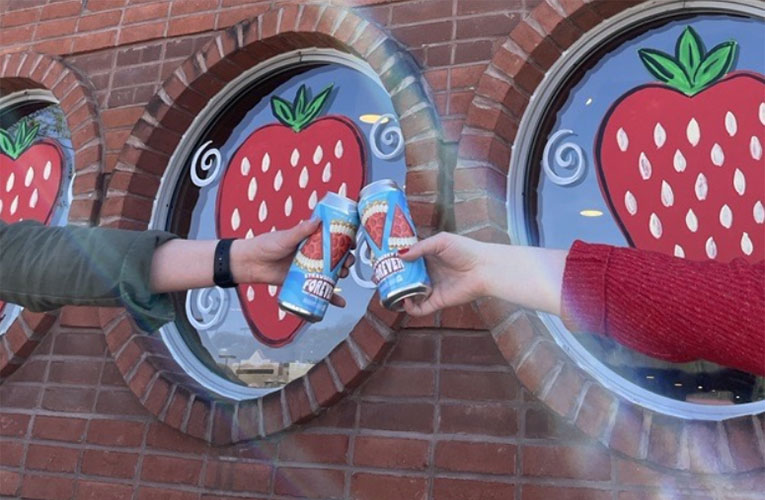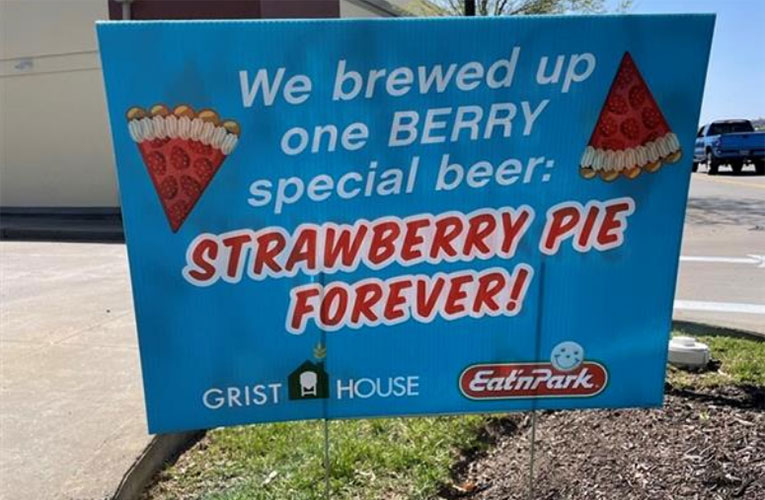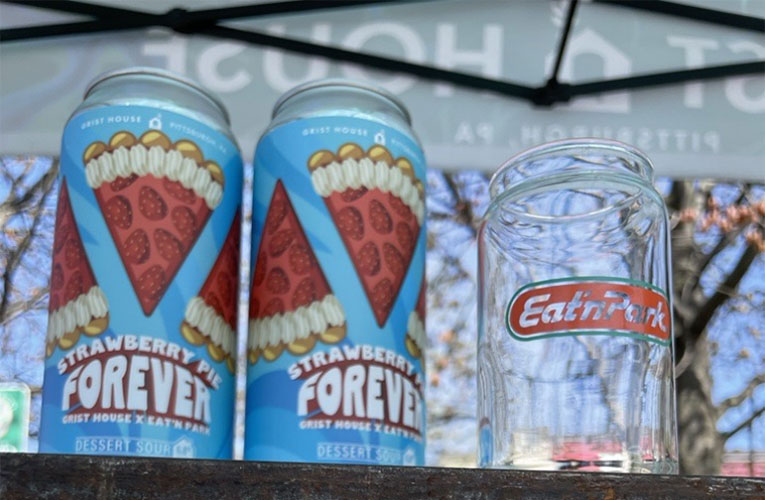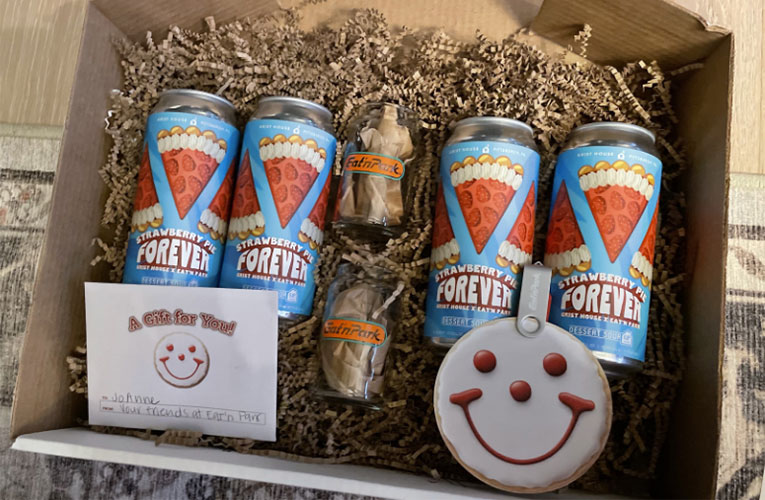 Thanks to plenty of social media buzz and 19 broadcast clips that resulted from media outreach, the limited run of "Strawberry Pie Forever" cans sold out within two hours of the launch, and remaining kegs sold out within days. Fans even took to Twitter to barter cans!