Voted the best specialty food festival in America, Picklesburgh has become an annual tradition for Pittsburghers and pickle lovers far and wide. Held each summer on one of downtown Pittsburgh's signature bridges, the event showcases the city's pickled history and cultural ingenuity. And at the center of it all – quite literally – is the Heinz pickle.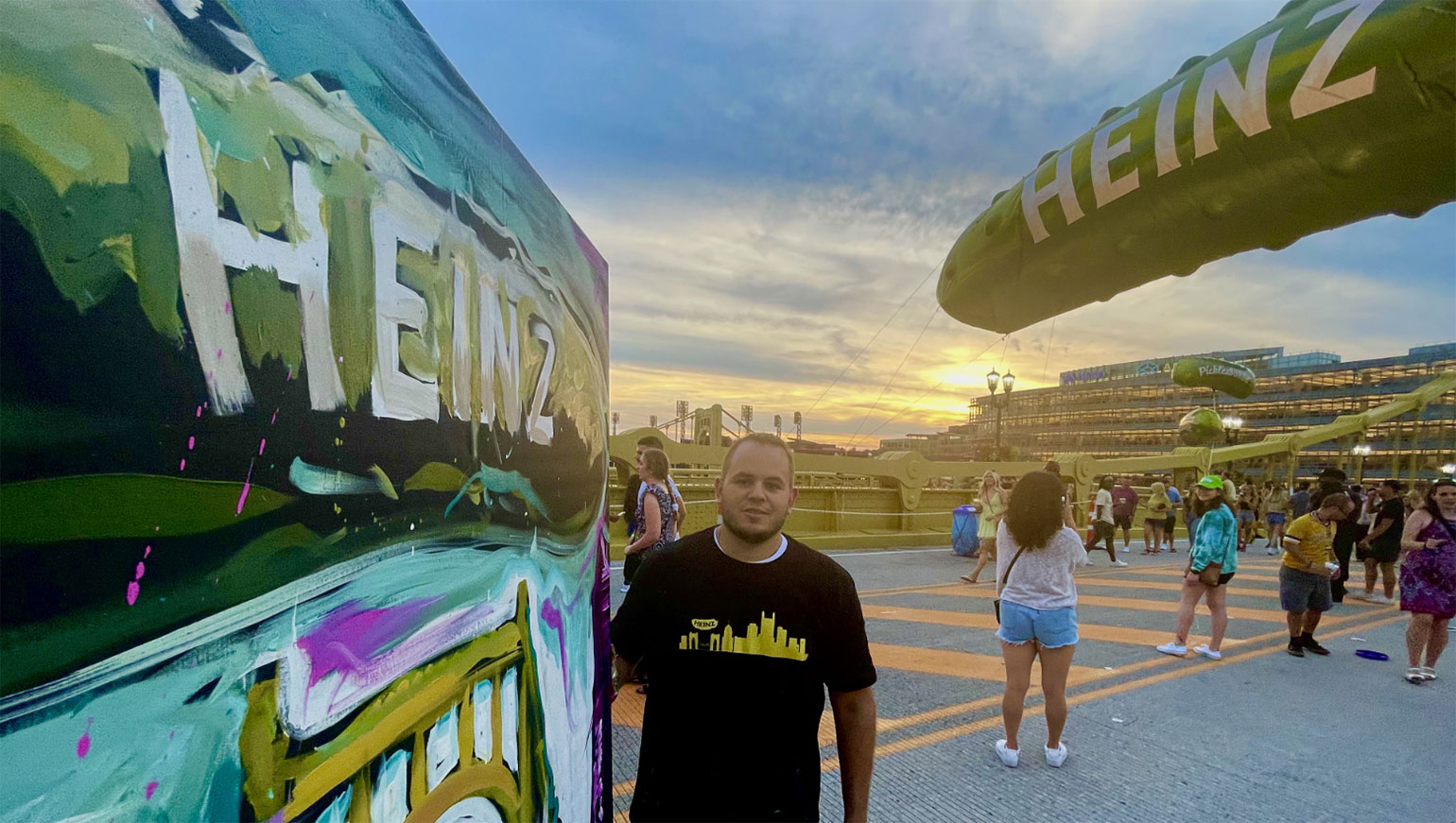 As the face of Picklesburgh, title sponsor Kraft Heinz wanted to extend its premier condiment marketing campaign, "Art of the Burger", to its booth activation. The "Art of the Burger" was united with pickles through a unique recipe, "The Picklesburgher", which was brought to life through an influencer's TikTok recipe, performance painter, colorful booth graphics, recipe cards and thousands of pickle pins.
Expertise
Public relations
Event management
Creative concepting
Supporting design elements
Crisis counsel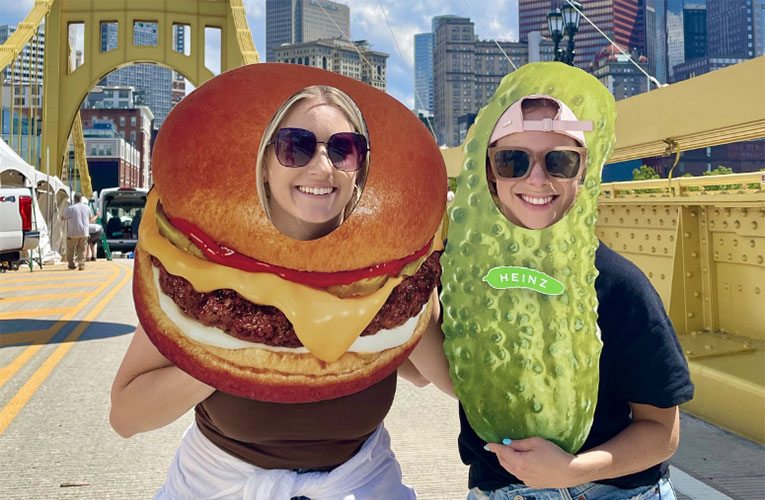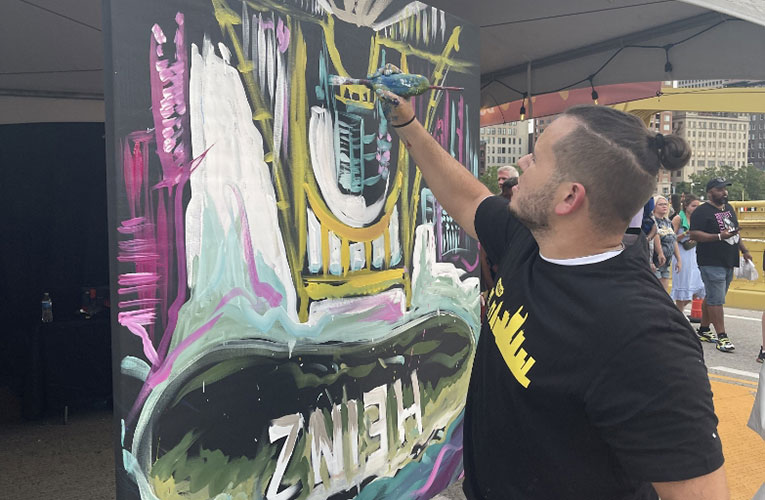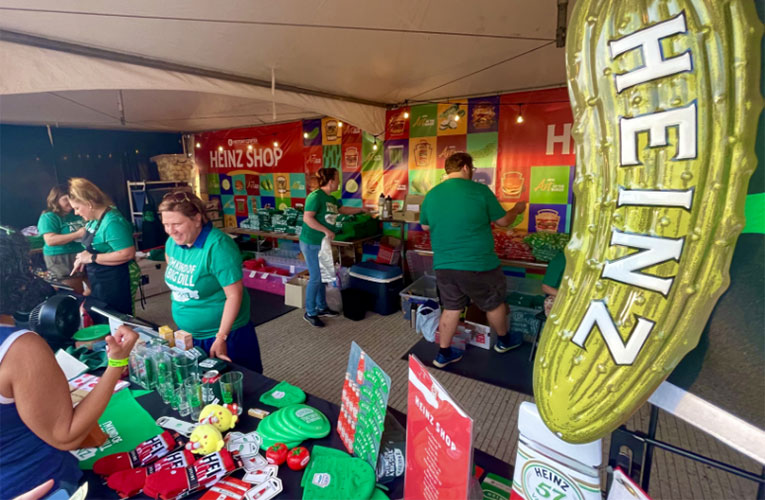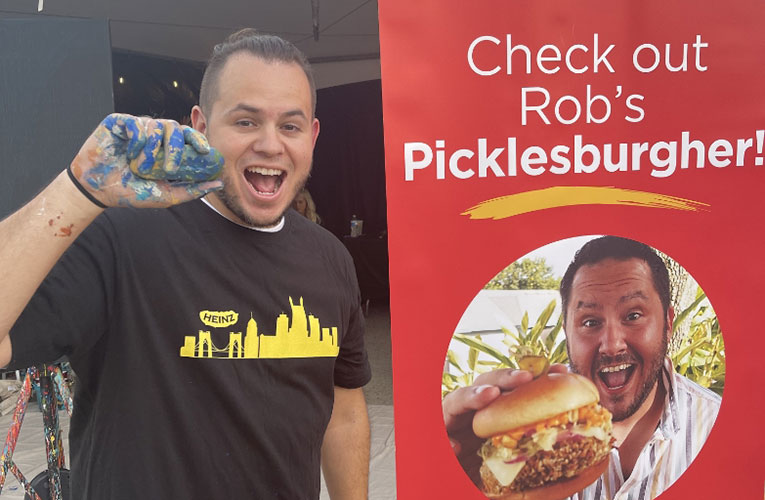 The "Art of the Burger" booth attracted hundreds of thousands of visitors during the three-day festival, and articles in the Pittsburgh Post-Gazette and Pittsburgh magazine featured the "Picklesburgher" recipe!